International Women's Month, celebrated annually in March, is a collective time to honor the vital roles women have played throughout history in society and in the workplace. This is a special moment for BTX Global Logistics, a worldwide shipping and logistics organization, to shine a light on all of the working women in the supply chain and logistics industry. In a traditionally male-dominated industry, BTX is proud to report that it has twice the amount of women in leadership than the national industry average.
Twenty-five percent of the BTX Executive Leadership team is comprised of women and 31 percent of all BTX regional branches are owned or managed by women. In contrast, only 11 percent of women held executive-level or management roles in the logistics and supply chain industry in 2019 according to the 2019 AWESOME (Achieving Women's Excellence in Supply Chain Operations, Management and Education) and Gartner Women in Supply Chain Research.
"Women play an integral role in our daily lives at home and at work," said Ross Bacarella, President and CEO of BTX Global Logistics. "BTX is proud to have women represented in every department across our organization, including station ownership and key leadership roles. Their knowledge, passion and contributions to the industry are invaluable."
Gartner's 2019 research shows that women continue to make up a growing percentage of supply chain and logistics professionals, with 39 percent of women in the industry in 2019 compared to 35 percent in 2016. Though this is great news, the total percentage of women in the industry is still below the 47 percent national average of all female workers in the United States in 2019 (U.S. Bureau of Labor Statistics).
"Regardless of the industry, women are usually outnumbered by men in leadership positions," said Sharon Hoffman, BTX Vice President of Corporate Strategy. "It's refreshing to work for a forward-thinking organization that prizes talent and hard work no matter who you are."
With the ongoing growth and demand of global e-commerce, the future of the supply chain and logistics industry will continue to create and develop jobs and opportunities at all levels for men and women alike.
To learn more about Career Opportunities with BTX Global Logistics, visit www.btxglobal.com/join-the-team/.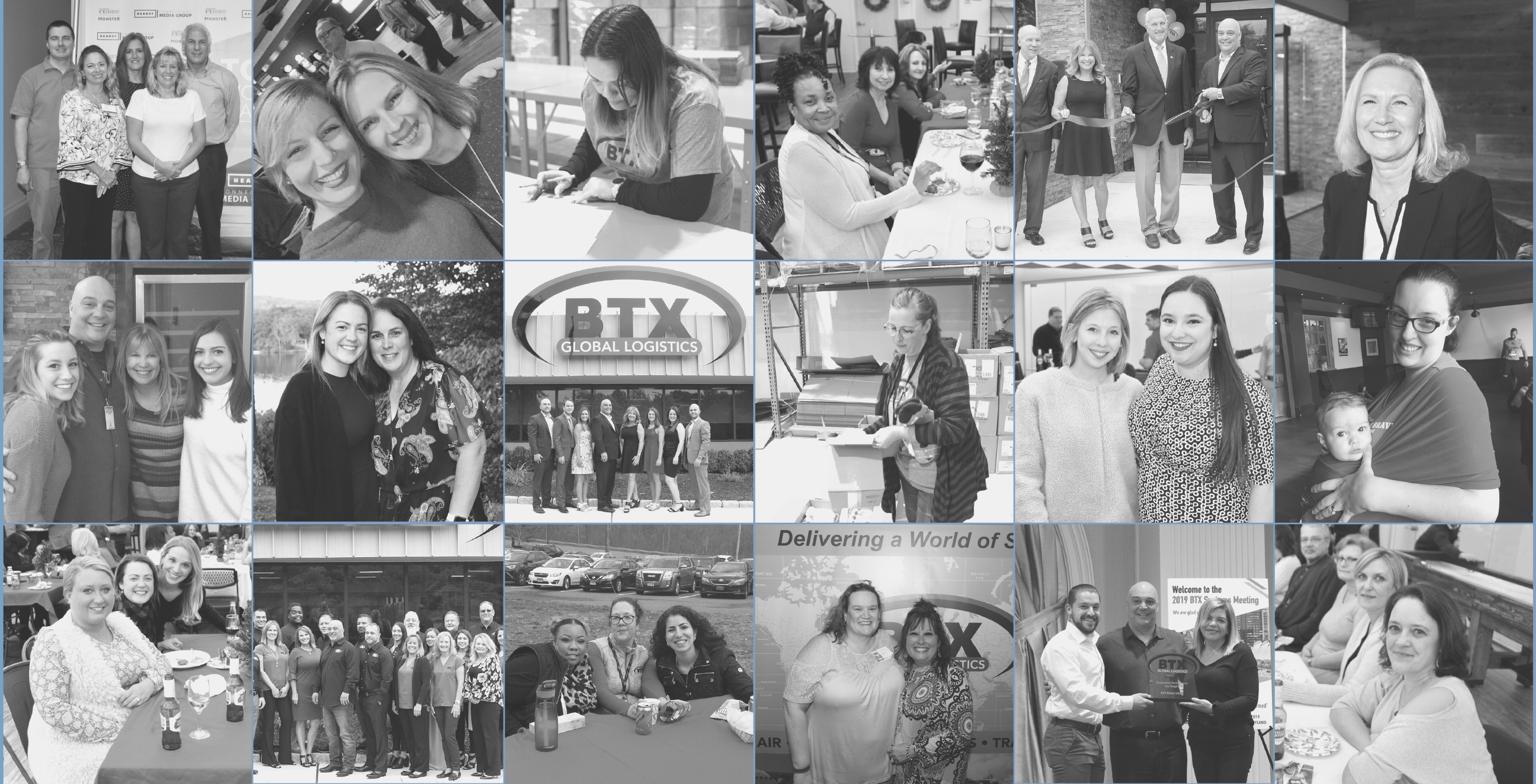 BTX Global Logistics is a worldwide shipping and logistics organization that provides flexible transportation solutions for shipments of any weight or size, anywhere in the world. With 40 years of experience, BTX brings a team of seasoned logistics professionals together to offer customers the highest quality of service. BTX's services include expedited, air freight, ground freight, sea freight, white glove, trade show, e-commerce, fulfillment, distribution and much more. Visit www.btxglobal.com for more information.