Everyone has seen the weather unfold in the South, with Texas bearing the brunt over Memorial Day and beyond.
The rain's devastating effects linger on. But adversity can bring out the best in people, and this has been no exception. There has been an outpouring from the local community and beyond - and BTX Austin has been a key player in making this happen.
In conjunction with the Round Rock Express and United Way of Williamson County, the community turned out truly en masse to help victims of the recent historic floods and storms that hit Central Texas. All donations will be used in relief efforts in Bastrop, Caldwell, Hays and Williamson Counties.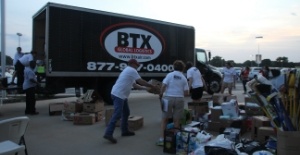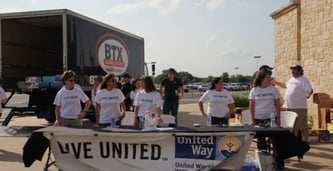 BTX Austin has been dealing the transport for these aid donations.
"The rain may have stopped, but cleanup is a long way from over, said BTX's

Rich Riddle.

"
We are individually helping our neighbors as we can, but if anyone would like to assist
they can donate directly to United Way Austin", he added.

United Way Austin is supporting Central Texas areas outside of Austin that have been affected by the floods.