BTX Global Logistics in Salt Lake City has had a busy Spring. Amidst day-to-day operations, trade shows around the world and ensuring their customers are well taken care of, they've been busy with a major move.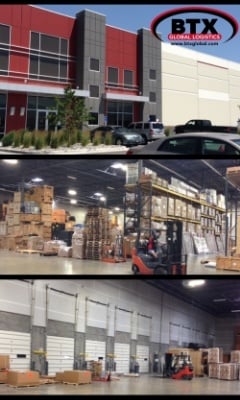 As a result of continual growth, BTX Global Logistics Salt Lake City has recently moved to a new location complete with warehousing space and other features.
"With a need for the combination of warehousingand offices buildings, it was a very long struggle to find a place that really worked for us — so we are very excited to finally be in our new facility," said Ken Allred, of BTX Salt Lake City (BTX-SLC).
The new facility features nine dock doors plated with levelers and 40,000 square feet of additional warehousing space.
"Our twenty-foot high roll-up door makes it great for moving in and out oversized exhibits and artwork," said Allred. "The 40,000 square-foot warehouse space seemed massive when we first moved, however, we are now completely full and have moved several truckloads to our offsite 100,000 square-foot facility where we keep our long-term accounts."
Congrats to BTX Salt Lake City on their big move.