---
BTX Global Logistics is excited to announce the grand opening of its newest shipping and logistics service center – BTX-Nashville (BTX-BNA). Located in Old Hickory, Tenn., BTX-Nashville offers customers a full menu of domestic and international heavy-weight freight options along with specialized services and e-commerce solutions.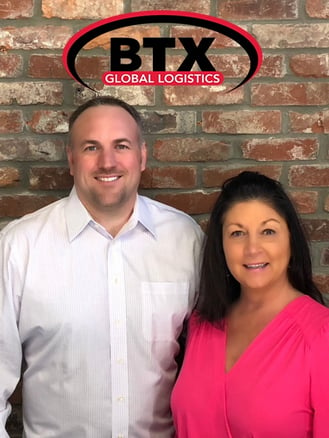 BTX Global Logistics has over 25 branches across the United States and Canada. BTX is known for its commitment to provide the best freight options to its customers through its team of seasoned industry professionals and global partners.
BTX-Nashville is led by Blake Morgan and Tina Hinesley, who bring 55 years of combined industry expertise to the table in both domestic and international logistics.
"We are very focused on servicing the customer and being flexible enough to handle whatever they need," says Morgan of BTX-Nashville.
BTX-Nashville has cross-dock and warehousing capabilities and is located near the airport for easy access and convenience.
Hinesley of BTX-Nashville adds, "We pride ourselves on giving the best service with competitive pricing. Having a strong company like BTX behind us provides us with the platform needed to service our customers beyond their expectations. BTX is well advanced with its IT capabilities and what they bring to our customers."
With MyBTX, managing every step of the shipping process online is easy for everyone.
"We're thrilled to welcome Tina and Blake into the BTX Family. Great people and technology are the cornerstones of BTX's success," says Ross Bacarella, BTX Global Logistics President and CEO. "Our web applications make it easy for our customers to track every shipment through the transportation pipeline. Our state-of the-art operational systems allow our service centers to accurately route cargo through the most cost-efficient measures without sacrificing service."
For more information or to request a quote, please click here or contact BTX-Nashville directly at (615) 846-9450 or bna@btxglobal.com.
BTX Global Logistics is a full-service transportation and logistics organization specializing in time-sensitive, heavy-weight freight and integrated solutions for customers in the U.S. and around the world. For more information, please visit www.btxglobal.com.
---