---
BTX Global Logistics has recently signed a Global Message Gateway Agreement with Global Logistics System (HK) Company Limited (GLS). Through the connection to the GLS EzyCargoTM platform, all BTX branch offices can exchange standard International Air Transport Association (IATA) air cargo messages and shipment data with its connecting airlines worldwide in the most efficient and cost-effective way.
BTX Global Logistics is a global provider of transportation and logistics services, including air freight shipment services for both domestic and international cargo.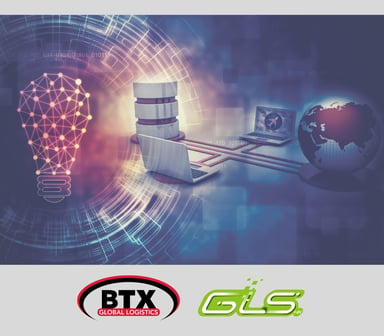 The EzyCargoTM Global Gateway connection allows users to achieve process improvements on the checking, handling and monitoring of flight schedules and shipment status updates through a one-stop, web-based platform. This gateway increases the reliability and operational efficiency of the electronic transmission of all shipment data. The system also helps to minimize the cost for IT development and connections.
EzyCargoTM not only provides BTX with global reach to its global connecting airlines, but also offers an exchange of the standard IATA air cargo messages. The exchange of EDI messages for electronic Airway Bills (eAWB) is the first step for freight forwarders and carriers inIATA's eFreight plan to eventually transition to a totally paperless freight process.
BTX chose to engage EzyCargoTM through a Host-to-Host setup that provides a direct integration to BTX's proprietary Transportation Management System, BTXShip, allowing operations associates to transmit EDI messages and shipment data through GLS to partner airlines.
"We're always looking at how we can use technology to streamline the transportation pipeline with our partners," says Ross Bacarella, President & CEO of BTX Global Logistics. "GLS's EzyCargoTM system allows BTX to do just that by transmitting electronic master airway bill information."
Data will be directly integrated with GLS to eliminate duplicate data entry that reduces possible input errors. The ability to instantly and securely exchange data with airlines through GLS's EzyCargoTM system will increase BTX operational efficiency by:
Improving data accuracy when transmitting shipment information to airlines
Speeding up the acceptance of eAWB
Reducing printing and operational costs associated with AWB
Eliminating eAWB fees now charged by many airlines
In addition, the GLS-BTX connection will help enhance security by giving Customs and Border Patrol more lead time in identifying and putting a hold on "high risk" shipments.
About BTX Global Logistics
BTX Global Logistics is a full-service transportation and logistics organization specializing in time-sensitive, heavy-weight freight and integrated solutions for customers in the U.S. and around the world. For more information, please visit www.btxglobal.com.
About Global Logistics System (HK) Co. Ltd
Global Logistics System (HK) Co., Ltd is one of the world's leading e-freight solution providers for the electronic information exchange for the airfreight industry stakeholders, including airlines and freight forwarders. The full suites of products include EzyCargoTM, EzyFreightTM, EzyCustomsTM, EzyPostTM and EDMPTM.For more information, visit http://www.glshk.com/en-us/Home.aspx.
---